It's almost summer, and even though we're in the thick of spring, it still means that we have just over 3 months to plan the perfect summer vacation. After all, you don't want to be cooped up inside when you could be out on the beach soaking up some rays with your toes in the sand while sipping on a mai tai. So when you start considering where to go this year, why not consider one of these top 10 best tropical vacations that will make your summer complete?
1) Punta Cana, Dominican Republic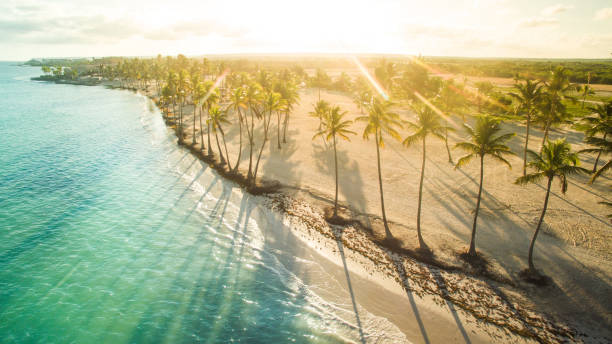 Punta Cana is home to what might be the most luxurious all-inclusive resort in the Caribbean, with water sports and casinos thrown in for good measure. If you're looking for a beach where you can lay out by day and dance at night, then Punta Cana is the place for you. The reef-protected beaches provide safe swimming and snorkeling, while coral formations make for an excellent underwater playground. And it's just a one-hour flight from Miami!
2) Koh Samui, Thailand
Nestled in the Gulf of Thailand, Koh Samui's beaches are considered to be among the most beautiful in the world. The white sand coupled with crystal clear water is ideal for those who want to lounge on a beach chair and feel like they are on an untouched Caribbean island. The contrast between that and Koh Samui's vibrant nightlife provides great options for people at any point in their vacation spectrum: from total relaxation to late-night debauchery.
3) Puerto Vallarta, Mexico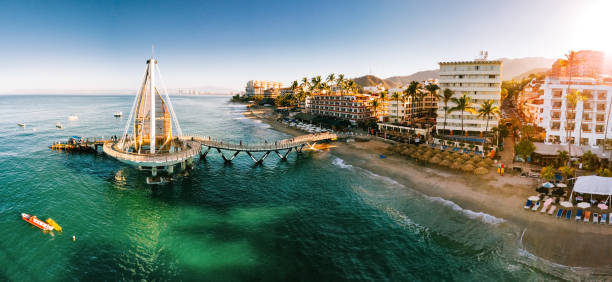 Where is your favorite place to get away to this summer? Some say you don't need to go anywhere because it's all in the journey, and that may be true. But there are some places that will make your summer complete with tropical sights, relaxation, adventure, and lively nightlife.
4) Bali, Indonesia
Start your tropical vacation off right by lounging on the shores of Bali's Bukit Peninsula. There are endless stretches of white sand, perfect for laying out and sunbathing while sipping a fruity cocktail. If you're in the mood for some shopping and culture, head over to the markets in Ubud, where you'll find everything from food and fruit to clothing and souvenirs.
5) Cancun, Mexico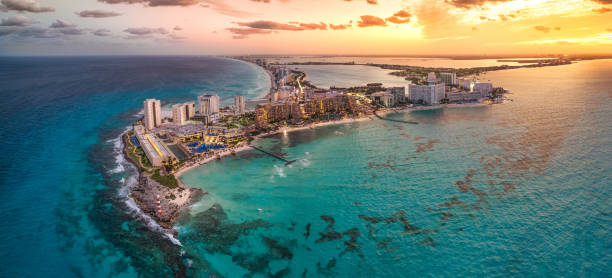 Mexico is home to some of the most beautiful beaches in the world, and Cancun is one of those places where you can enjoy them to their fullest. It's a tropical destination in southern Mexico that has always attracted millions of tourists due to its wide variety of natural wonders and lively entertainment options. If you are looking for paradise, this is the place for you.
6) Antigua, Guatemala
Getting away from it all is great for your health and well-being. And what better way to escape than a fun, budget-friendly tropical vacation? With stunning natural scenery, some of the world's most enjoyable climate and welcoming locals eager to show you their culture, Antigua has something for everyone.
And if you want to kick back on the beach or explore colorful markets on foot without breaking the bank, you should book your stay at a hostel in Antigua.
7) Mykonos, Greece

Mykonos is one of the most popular tourist destinations in Greece, known for its nice beaches, charming hotels and amazing nightlife. If you're looking for a beautiful destination to spend your summer vacations, Mykonos is one that you should seriously consider.
8) St. Lucia
Lush and green, St. Lucia is a treasure with warm weather year-round. If you're looking for a beach destination where you can also experience wildlife, then this island is for you. Snorkelers, divers, and kayakers will find the waters there even more fascinating than the nearby Pitons Mountain range! And speaking of nature? This destination doesn't disappoint.
9) Riviera Maya, Mexico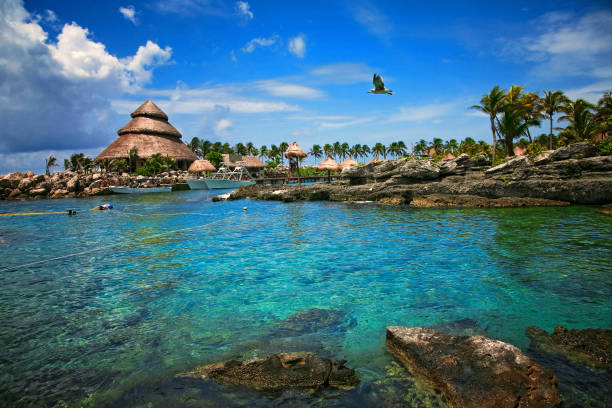 Riviera Maya is a gorgeous place to get away this summer. With miles of white sand beaches, an energetic nightlife scene, and close proximity to popular archaeological sites, there's no shortage of activities to do while here. Grab your bathing suit and sunscreen because Riviera Maya is waiting for you!
10) Bahamas
Popular with tourists and locals alike, the Bahamas is an archipelago of 700 islands. The popular vacation destinations are Nassau and Freeport. Here you can explore white sand beaches, coral reefs, and a diverse range of animal life on land or in the water.