Panama is home to thousands of miles of beaches, from the Caribbean to the Pacific coast and everything in between. Each beach has its own unique beauty, meaning that you will have no trouble finding one that fits your taste perfectly! Whether you want to go snorkeling, swimming or simply basking in the sun, Panama's many beaches are waiting just for you! Here are 10 amazing beaches in Panama that you should visit at least once in your life!
1) Playa Venao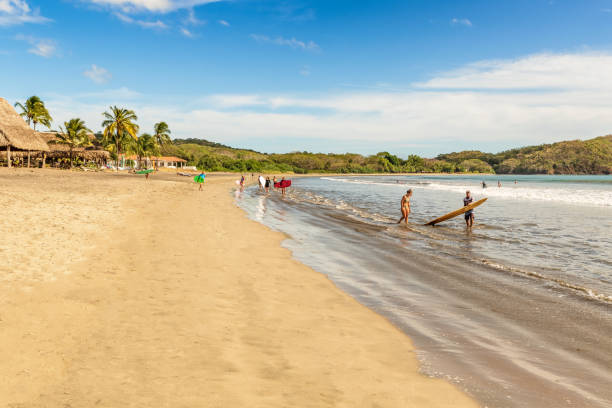 Playa Venao is a paradise for surfers and those who love the water. The waves are usually about three feet high, so it's perfect for beginners, but experts can enjoy themselves as well. Playa Venao is also the site of a large mangrove forest that is home to many varieties of birds, fish and other animals.
2) Isla Grande
If you're looking for a beach that offers some of the most beautiful views in Panama, Isla Grande is the place for you. The island's white sand is an absolute dream and the crystal clear water will make you feel like you're on another planet. There are tons of palm trees and wildlife, so it's perfect if you want to spend your day relaxing in nature. If that wasn't enough, there are also two small restaurants on the island where you can grab a bite while enjoying your view.
3) Playa de Bolones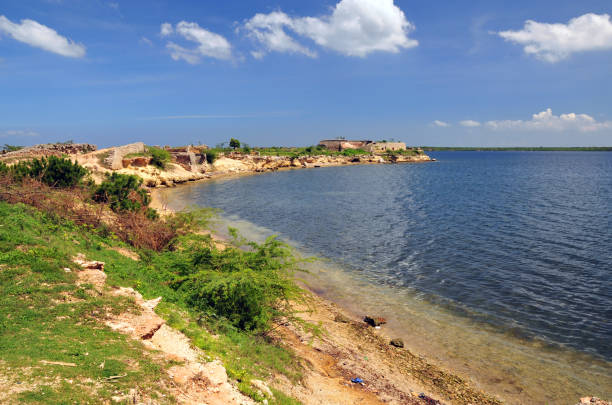 Playa de Bolones is one of the most tranquil beaches in Panama. It is also famous for having one of the best surf breaks in Central America. The beach is perfect for those looking for a quiet, secluded retreat from city life and has plenty of hammocks and cabanas for rent by locals.
4) Bocas Del Toro
Bocas Del Toro is a small archipelago of islands that offers visitors a chance to relax and enjoy the beauty of nature. Along with its crystal clear waters, the place is known for its white sand beaches and vibrant reefs. Bocas Del Toro also offers amazing snorkeling opportunities, which are perfect for beginners who want to explore the underwater world.
5) San Blas Islands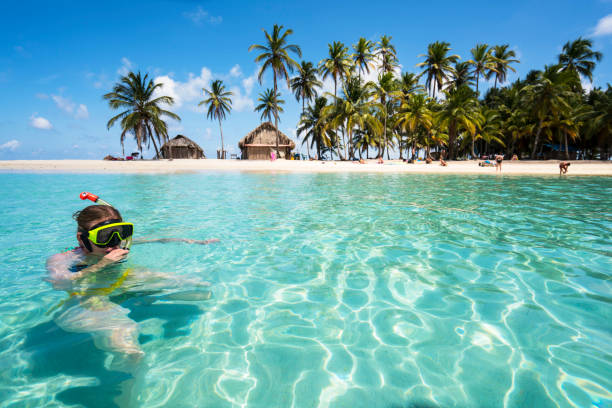 The San Blas Islands are a group of islands with one main island called Kuna Yala. The islands consist of about 360 beaches, which is why they're so popular among tourists. One of the most popular spots on the islands is Playa Larga, which is located on Bastimentos Island and has an immense beach that stretches for miles.
6) Bahia De Portobelo
Bahia de Portobelo is a bay in the Pacific Coast of Panama on the Azuero Peninsula, it is also one of the most beautiful beaches in the country. The water is so clear that you can see fish and sea turtles swimming around. The sand is white and soft, making it a great place for families with children.
7) Margarita Island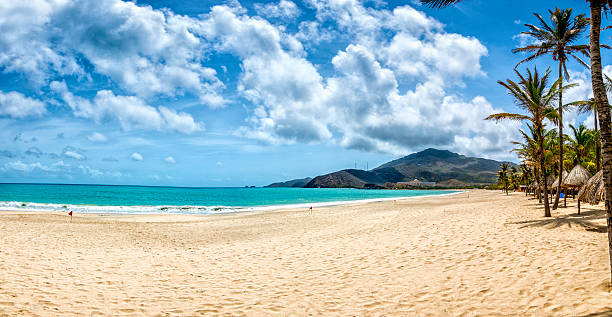 Margarita Island is a small island in the Caribbean, located near the coast of Columbia. The beaches on this island are so beautiful and diverse that they've been named as one of the 10 best beaches in Panama. The water here is an amazing shade of blue and there are many activities for visitors to enjoy, including snorkeling, fishing, kayaking, and diving.
8) Santa Catalina Island
Santa Catalina Island is truly one of the most beautiful beaches in the world. The sand is so white and there are gorgeous views of both the Caribbean and Pacific oceans. If you're looking for peace, tranquility and nature, this is a great place to visit.
9) Parque Nacional Coiba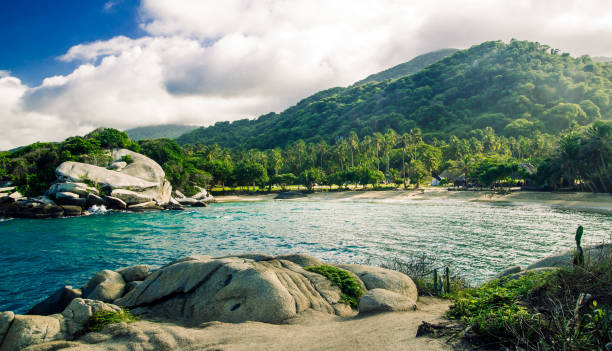 One of the best places to see all of the wildlife in Panama is at Parque Nacional Coiba. This park is located on the Gulf of Chiriqui, on the west coast of Panama and it is one of the few tropical rain forests left in Central America. The park's diverse ecosystem includes mangroves, coral reefs, sandy beaches and more than 600 species of birds.
10) Islas Secas Archipelago
The Islas Secas Archipelago is one of the most beautiful and relaxing places in all of Panama. The archipelago offers crystal clear water, abundant marine life, deserted beaches, and more than 100 little islands that you can explore. It's one of the few places in the world where you can find such a high concentration of biodiversity, which makes it a perfect spot for snorkeling and scuba diving.