With its mixture of tradition and modernity, it's no wonder that millions of people are attracted to India each year, wanting to see what this land has to offer in terms of culture, history, and natural beauty. So if you're one of these travelers looking to explore the subcontinent and still aren't sure where to go, these 10 magical places in India are where you need to visit. Whether you want to go on an exotic safari adventure or relax at a luxury resort, there's something for everyone on this list of must-see places in India. Take a look!
Golden Temple, Amritsar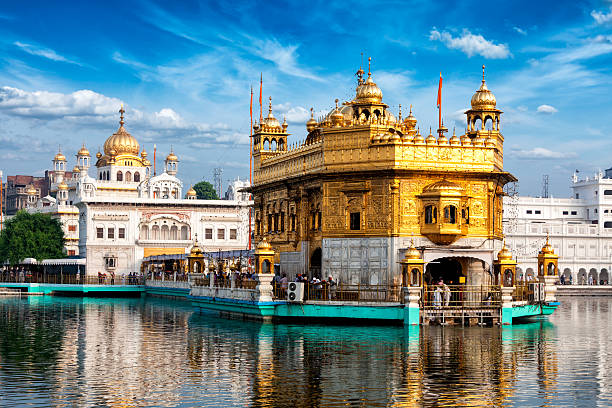 Located on the banks of the sacred river, Guru Nanak Dev Ji would bathe and worship there daily. It was renamed Amritsar, meaning Pool of Nectar. The Sikhs first built a mud-hut temple there, but it was later replaced by a large marble-covered structure with marble fountains and courtyards. It was filled with life under the political mismanagement of Britain.
Kumbh Mela – Allahabad
Kumbh Mela, or Kumbha Mela (Hindi: कुंभ मेला), is a large gathering of people from all over the world held every three years on the banks of a river—normally the Ganges—in India. Kumbh Mela is one of the largest religious gatherings on Earth.
Hampi – Karnataka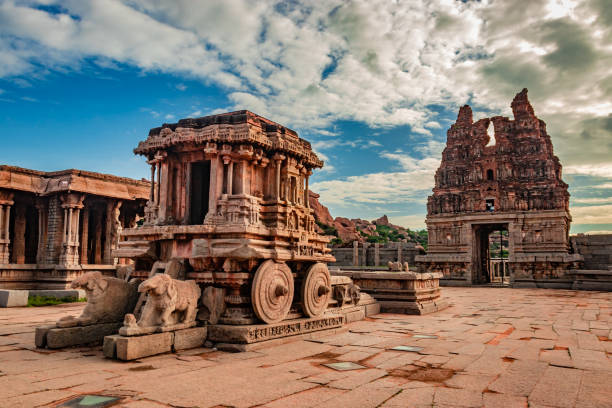 Often called the City of Ruins, Hampi is a place full of history. Surrounded by rocky hills and overlooking the Tungabhadra River, the site was originally a major urban hub for the powerful Vijayanagara Empire during medieval times. Once abandoned and forgotten about, this now-archeological site has become a popular tourist destination that attracts visitors from all over the world.
Corbett National Park – Uttarakhand
Corbett National Park, Uttarakhand is home to some of the most mesmerizing wildlife and nature that India has to offer. Steeped in history and filled with awe-inspiring sights, this beautiful park is one of the 10 most enchanting places in India you need to visit.
Built on rugged mountains, Corbett National Park is spread over an area of 755 sq. km.
Anandeshwar Mahadev Temple, Maharashtra
The Anandeshwar Mahadev Temple is situated at the village of Kedgaon, around 100 kilometers from Pune. The temple is an active shrine and draws its water supply from a nearby lake. The statue of Lord Shiva within the temple was consecrated by Adinath Maharaj (the first Jain Tirthankara) and it is for this reason that the temple came to be called Anandeshwar Mahadev. It draws devotees from all over Maharashtra.
Darjeeling (Hill Station)
Darjeeling is a picturesque town located on the Eastern Hills of West Bengal. It is known for its tea plantations and iconic Darjeeling tea. The cool, pristine climate makes this place very inviting and a favourite tourist spot in India.
Manali (Hill Station)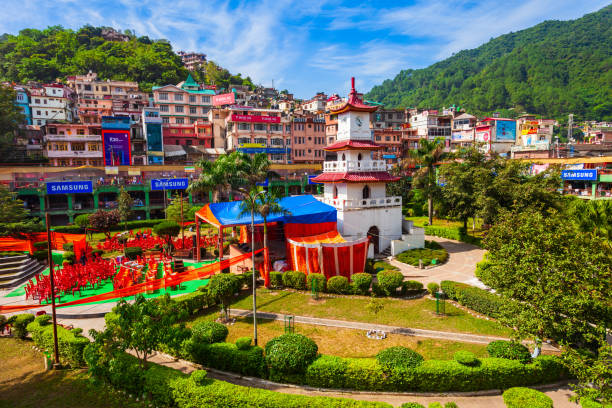 Manali is a hill station located near the Rohtang Pass and is about 140 kilometers from Dharamsala. Manali is one of the best places to see snow-capped peaks. The town has extensive pine forests and apple orchards and is known for its high quality apples. Adventure sports enthusiasts flock here for activities like mountaineering, skiing, paragliding, hiking, rock climbing etc.
Rishikesh (Hill Station)
Located on the foothills of the Himalayas, Rishikesh is surrounded by rivers and nestled among eight mountains. The town has a number of ancient Hindu temples, popular places for people to come and practice yoga. A visit would not be complete without a short trek through the Laxman Jhula, which is a 500-year-old rope bridge crossing over the Ganges River.
Panna National Park, Madhya Pradesh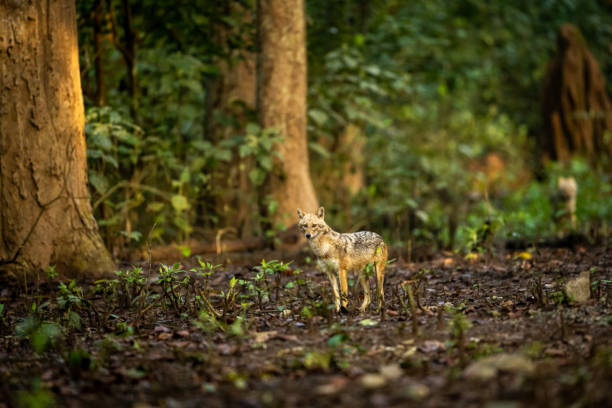 India is a country that offers a variety of mesmerizing destinations, which are both unique and beautiful. Panna National Park is located near Chhatarpur, Madhya Pradesh and it is one of the most enchanting places to visit in India. Panna National Park has been declared as a tiger reserve and wild animals can be found all over the area. Tigers, chital deer, jackals, Indian pangolins, foxes and common palm civets can be spotted in abundance at the park.
Pahalgam, Jammu & Kashmir
Sitting at an altitude of 11,285 feet, Pahalgam is considered to be one of the most enchanting places in India. It is situated near the Lidder River, surrounded by snow-capped peaks. One of the most distinguishing features about this place is its large Sikh community.