With so many beautiful places to see and things to do in Turkey, it's easy to become overwhelmed when planning your trip here. A lot of people often make the same mistakes as well, without even realizing that they're mistakes! Here are 10 biggest mistakes to avoid when planning your trip to Turkey, along with some tips on how to make sure you take in all the sights and sounds of this amazing country!
1) Not researching where you're going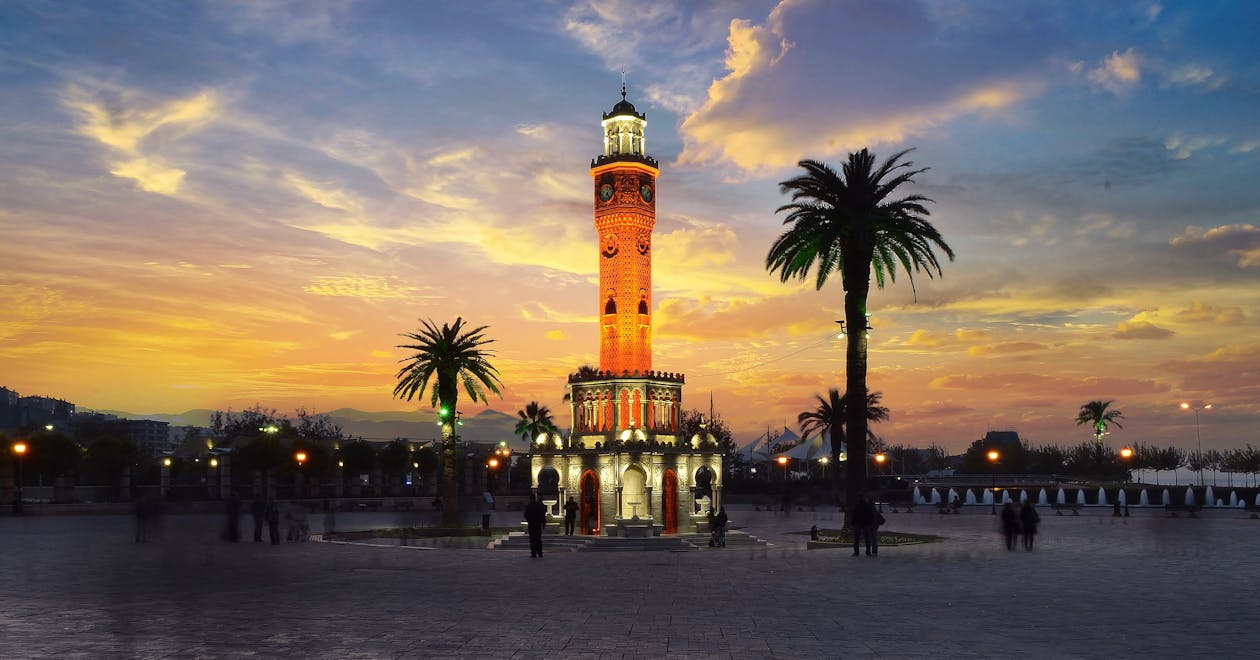 Travelling can be stressful, even before you take off. But planning ahead and being prepared for your trip will make it far easier. The first step is to research where you're going; this might seem obvious but it's easy to not think about it until the last minute and then panic when you realize you know nothing about the country or city that you're about to visit. What language do they speak? What are their customs? Do they eat rice or pasta?
2) Choosing the wrong location
Choosing the wrong location can make or break your vacation, so it's important to take the time and do your research. In general, popular tourist destinations are crowded and expensive, but there are plenty of hidden gems that offer everything you want in a trip for much less money.
3) Ignoring weather
Weather conditions – The weather in Istanbul can be treacherous and unpredictable, with sudden thunderstorms, extreme heat and chilly winter winds. Knowing the weather in advance will help you pack accordingly and plan out your activities.
Language barrier – There is no universal language in Turkey, so it's important to research what language is spoken where before you travel so you're not caught off guard when checking into your hotel or asking for directions.
4) Not researching visas and paperwork in advance
The first mistake is not researching visas and paperwork in advance. You need to be sure that you have the necessary documentation for your trip and you need to do this before booking your flight. The US Department of State warns that you should not make final travel arrangements until you are sure that you can present all the required documents upon arrival in Turkey.
5) Following advice blindly from locals or your travel agent
It is wise not to blindly follow the advice of locals or your travel agent for planning your trip. The best way is to do some research on where you are going and find out more about the culture, attractions, and weather before you go. You should always try booking a guided tour in advance. This will help ensure that you get the exact type of experience you want while staying safe and within your budget.
6) Forgetting insurance, not double checking everything
It's easy to forget important items, but taking care of the little things will make your trip easier and more enjoyable. After all, you don't want to deal with a medical emergency without insurance! The cost of travel insurance may seem like a lot, but it's better than paying thousands for an emergency hospital visit.
7) Getting sick in a different country without travel insurance
If you're traveling abroad, it is important to make sure you have adequate health insurance for the country you are visiting. Visiting hospitals outside of your home country can be very expensive and some countries will not provide medical treatment for visitors without insurance. If you don't have travel insurance, there are still ways you can protect yourself from getting sick while travelling. One way is by researching the different vaccinations and medications that are recommended for your destination country before departure.
8) Booking flights that aren't direct
Avoid booking flights that have layovers or connections because they may cost more and you'll spend more time at the airport.
If your flight is cancelled due to weather, be sure to contact the airline immediately. You may be able to get your ticket refunded or rebook another flight for free.
If you are looking for flights, compare airlines with websites like Skyscanner and Kayak. These sites provide information on all the major airlines so you can find the best deals.
9) Changing plans at the last minute (too late now!)
If you are planning on traveling abroad for the first time, there are some mistakes you might want to avoid. Some of the most common ones we've found include changing your travel plans at the last minute, not researching your destination in advance, and packing clothes that don't suit the climate. We recommend doing as much research as possible before booking any flights or hotels so that you know what to expect when you arrive.
10) Arriving unprepared
One of the most common mistakes travellers make when planning their holiday is not being prepared. Make sure you research what vaccinations and vaccinations you need for the country you are visiting, as well as any baggage restrictions. There is nothing worse than getting to your destination and realizing you have left something important at home.